UBC Green Labs, the Life Sciences Centre and SPUD Divert Hundreds of Gel Ice Packs from Landfill
In a collaboration between Green Labs, the Life Sciences Centre, and Spud, a sustainable grocery delivery company, hundreds of gel ice packs were diverted from the landfill.
Hard- and soft-shell gel ice packs are used in deliveries to laboratories to keep materials cool during transport. Unfortunately, this process has led to a large accumulation of gel ice packs that have little use within UBC's labs.
The Problem with Recycling Ice Packs
Gel ice packs are difficult to recycle because there are few waste haulers offering services for fully recycling them in BC. Due to the increasing use of ice packs in deliveries, such as for lab products, groceries, and meal kits, there has been a rapid accumulation of ice packs in landfills in BC and across the globe.
Ice packs come in a variety of shapes, sizes, casings, and materials. Given this variety, not all brands can be disposed of in the same way. For example, the soft plastic casing on some ice packs can be recycled as #4 plastic; however, the gel inside most ice packs cannot be disposed of in sinks, toilets, or any other drains as the material may clog pipes. This makes it less convenient to recycle these types of packs. While some lab users at UBC do take the time to recycle ice packs, it is a time-consuming process for labs to open, empty, clean, and dispose of the hundreds of ice packs received in their deliveries. Furthermore, reusing materials is a better sustainability practice than recycling and falls higher on the waste hierarchy.
The Life Science Centre's Ice Pack Donation
Over the past year, John Nomellini from the UBC Life Sciences Centre (LSC) collected hundreds of ice packs with the hope that they could eventually be donated or recycled, rather than being sent to the landfill for disposal. John is a Laboratory Program Manager, Sustainability Coordinator, and sustainability champion who has supported numerous sustainability initiatives in the Life Sciences Centre, including ice pack donations.
In January 2021, Green Labs connected LSC with the grocery delivery company, Spud, to discuss making an ice pack donation to their Vancouver office. Spud is a sustainable grocery delivery company that sells locally grown produce, baked goods, and meal kits. The company uses a reuse model by delivering produce in a durable plastic bin and keeping food cold with ice packs. These bins and ice packs are then picked up, washed, and reused for other deliveries. Spud values food sustainability and offers environmentally friendly and educational initiatives such as selling foods from local farms and producers, being transparent about food miles, and limiting plastic waste.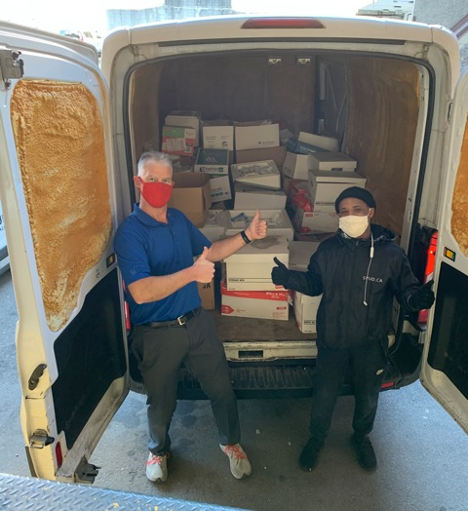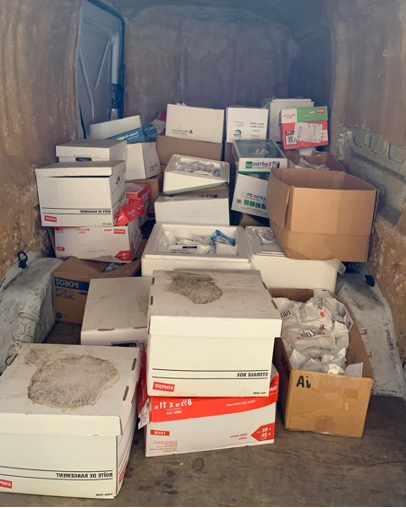 Given their sustainability goals, Spud agreed to pick up, sanitize, and reuse the hundreds of ice packs overflowing in LSC's recycling area. In February, the company picked up 68 boxes of the ice packs to integrate into their delivery program. Spud will use the ice packs donated by UBC to reduce the number of packs they purchase.
Next Steps
Although reducing the number of ice packs being sent to labs may not be possible, opportunities such as donating for reuse is a viable option to improve lab sustainability at UBC. Green Labs will continue to support ongoing donations to Spud to provide a more sustainable method for disposing of ice packs. Green Labs continues to look for donation opportunities to expand the sustainability initiative to other labs and buildings on campus.
​This article was published in Sustain UBC.
Learn more about Green Labs today: https://sustain.ubc.ca/green-labs. UBC Sustainability